Anti-Drone Solution

Take control of your airspace security once and for all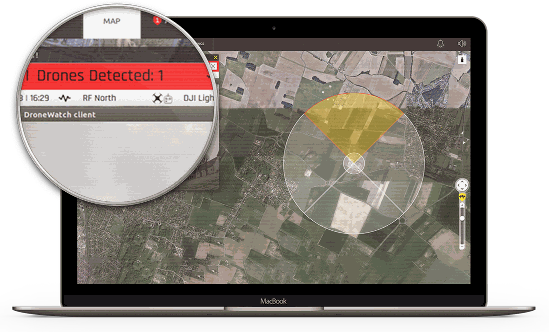 01 . Detect
Hydra: CerbAir's radiofrequency technology is passive, causing no interference to surrounding networks.
It works by detecting the communication between a drone and its remote control. Depending on your needs, secondary technologies, such as EO/IR, radar, etc. may be added
02. Characterize
The proprietary algorithms locate the drone and its pilot and can identify an intruding drone's make and model in real-time.
The dedicated user interface gives you the facts you need to counter a threat efficiently. It can be integrated into existing security systems via Hypervisor or VMS if required.
For security teams that require long-distance monitoring of their site, the UI can also be installed on a rugged laptop.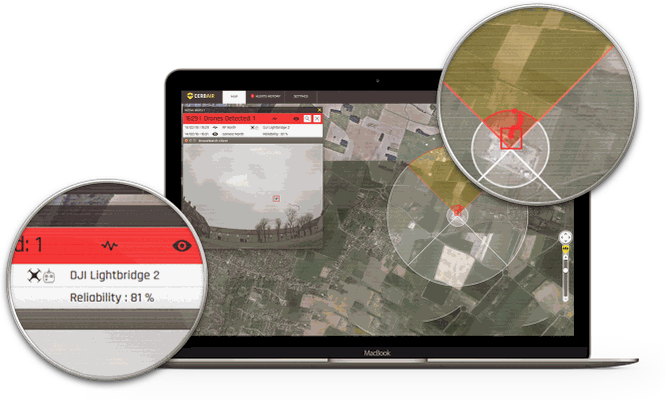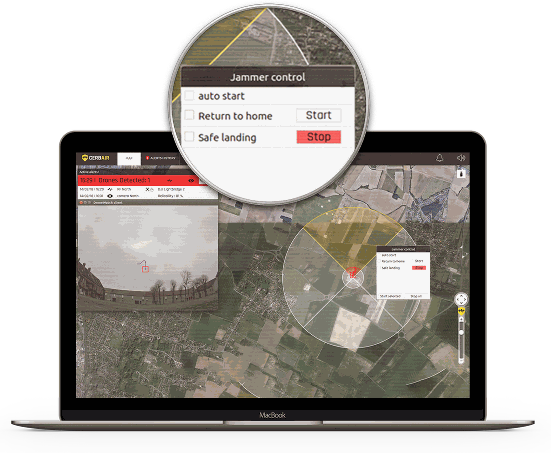 03. Neutralize
Stop drones instantly with electronic countermeasures or trigger relevant security procedures to protect your sensitive site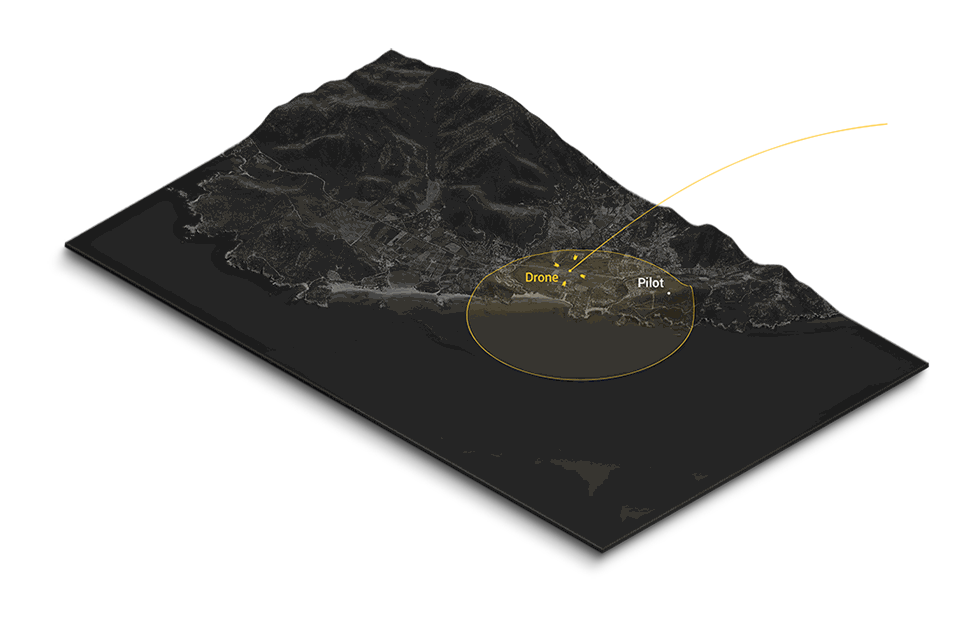 Omnidirectional
Detection of drone and pilot (360°)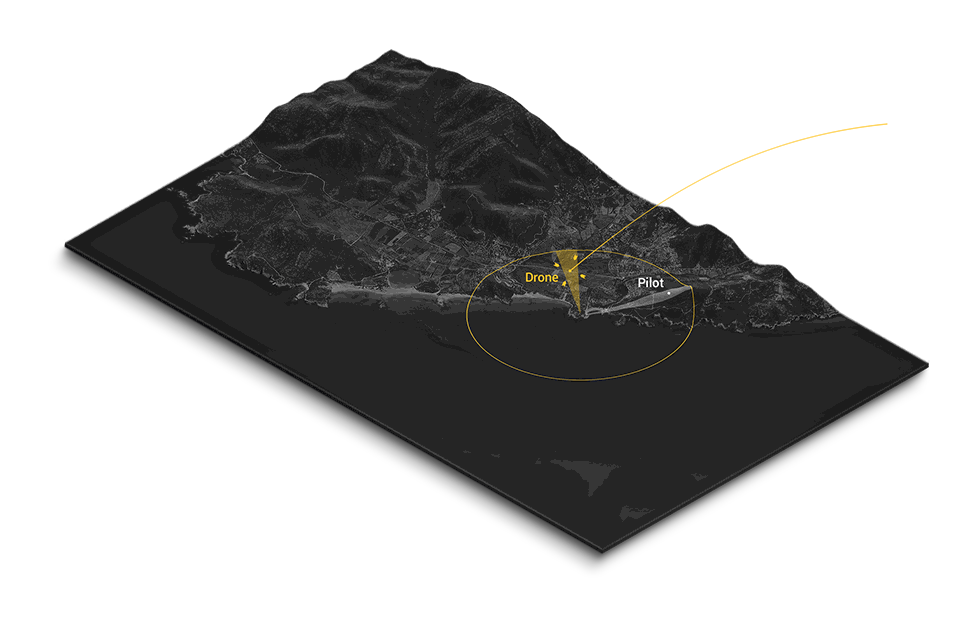 Direction Finding
+/- 10 ° precision of drone and pilot
Stationary Solution Permanent Anti-Drone Protection

The CerbAir Stationary solution is permanently installed on your sensitive site.
The number of Hydra RF sensors and their configuration depends mainly on the specifications of your site.
It is always possible to upgrade your solutions after installation without having to replace the entire system, letting you control your budget and evolving security needs.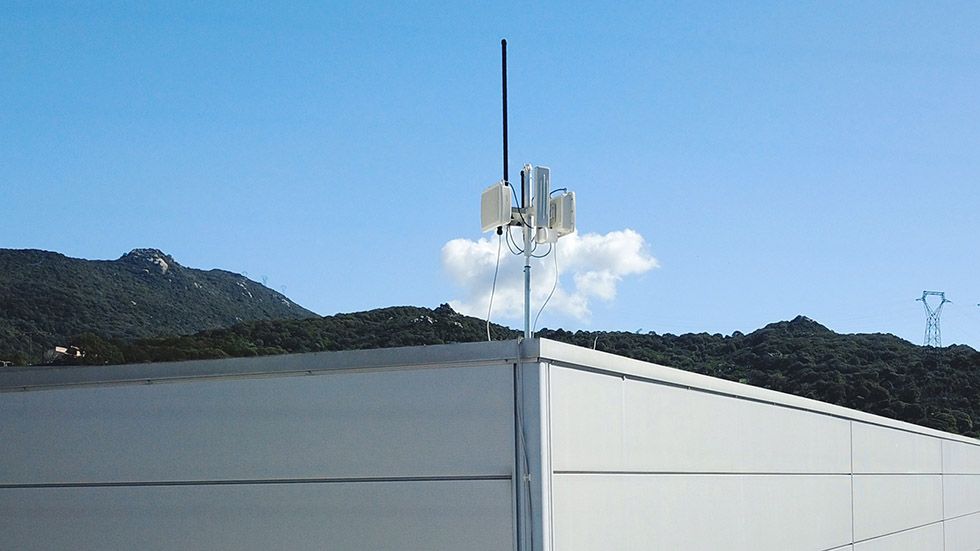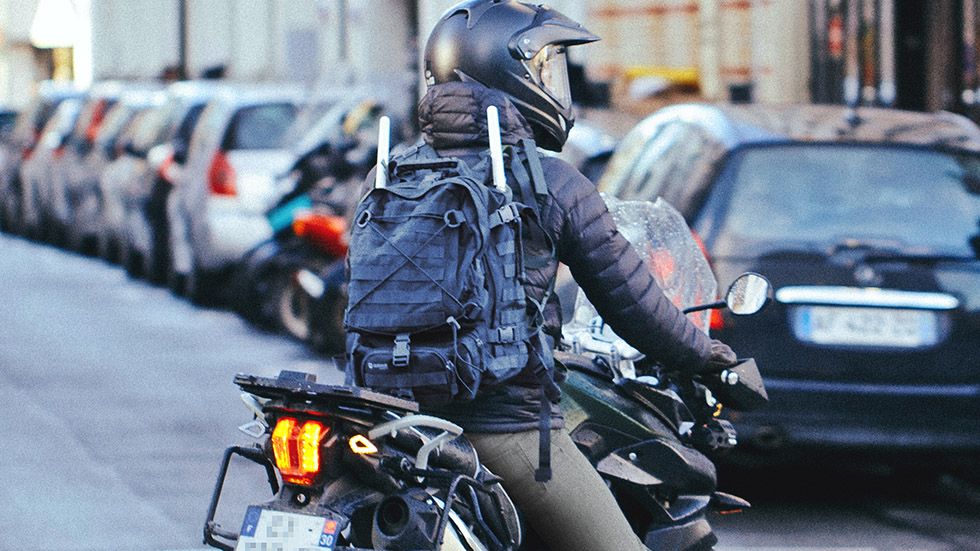 Portable Solution
Compact On-Foot Anti-Drone Protection


A Man-Portable solution housed in a backpack for On-The-Go Missions.
The portable anti-drone solution provides power and ease-of-use in a small and cost-efficient package. The combination of both the detection and neutralization technologies makes this solution unique on the market.

Secure Airspace Day and Night


Why Use Radiofrequency? Radiofrequency is the most cost-efficient method of drone detection on the market today. Since the physical or electronic interception of a drone can be complex, radiofrequency is the only detection technology that allows you to locate the pilot and neutralize the threat at its source by directing Law Enforcement to the offender's position.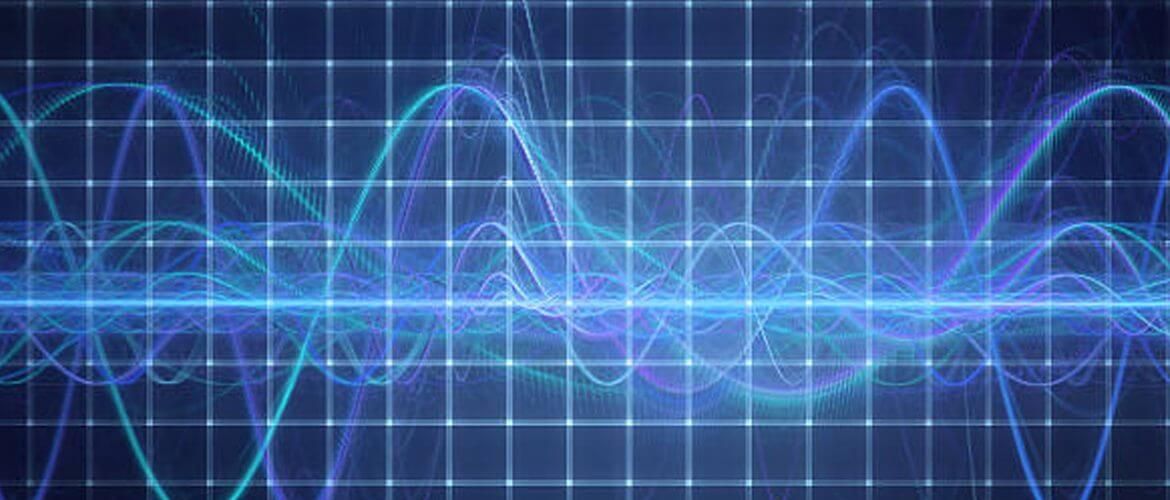 Together with a Datacenter in Stockholm, Sweden, we can provide a realistic event,
where our customers can be shown how this equipment
works in a real event with both pilot and drone.
Contact us for more information: