Problem
As the number of drones in use continues to grow around the world, the possibility of drone-related privacy violations and terrorist attacks also increases. Many facilities may have ground perimeter detection installed but without aerial detection, they are completely exposed to a new kind of threat. Additionally, in urban environments airspace is cluttered with both audible and radio frequency noise, and visibility is limited due to tall buildings and other objects.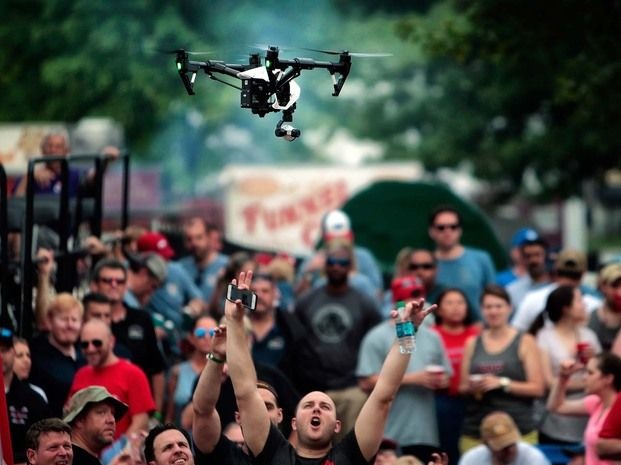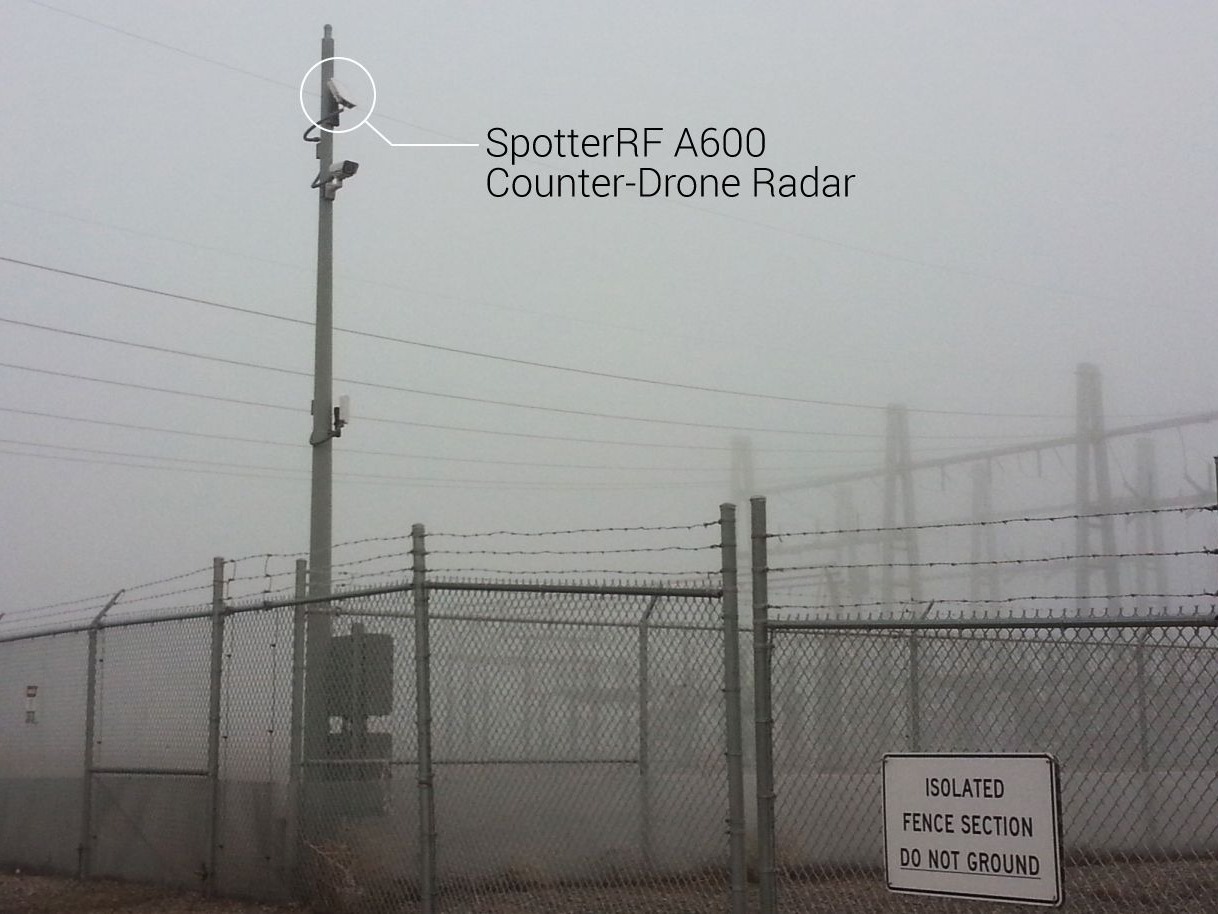 Solution
A double layer solution that combines cutting-edge radar technology in 3 dimensions and passive RF that even can locate the drone's pilot. The counter-drone radars, we provide, can detect, for example, a small DJI drone in wide areas and complex urban environments. They can be easily installed on almost any existing infrastructure and be used as part of a mobile radar kit. Our radars integrate well with PTZ cameras and deterrent systems like frequency jammers. They are also simple to set up and use as part of the counter-drone solution so you can stop worrying about threats from above.
3D-500
Counter-Drone Geofence
The latest in a line of counter-drone radars from SpotterRF is the revolutionary 3D-500.
The 3D-500 is the world's first radar that creates a full-dome drone detection area from 0 to 90 degrees in the vertical and 360 degrees in the horizontal with a single radar that weighs 5.5kg.

The 3D-500 radar measures latitude, longitude, and altitude of all aerial targets in a 1 km wide hemisphere dome, even directly above the radar with no gaps in coverage.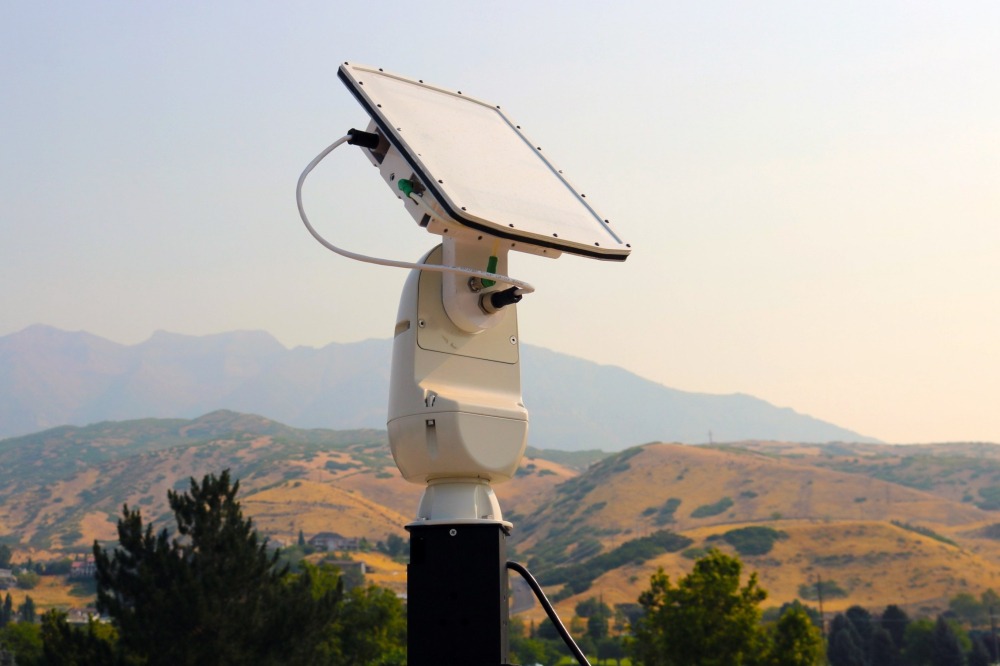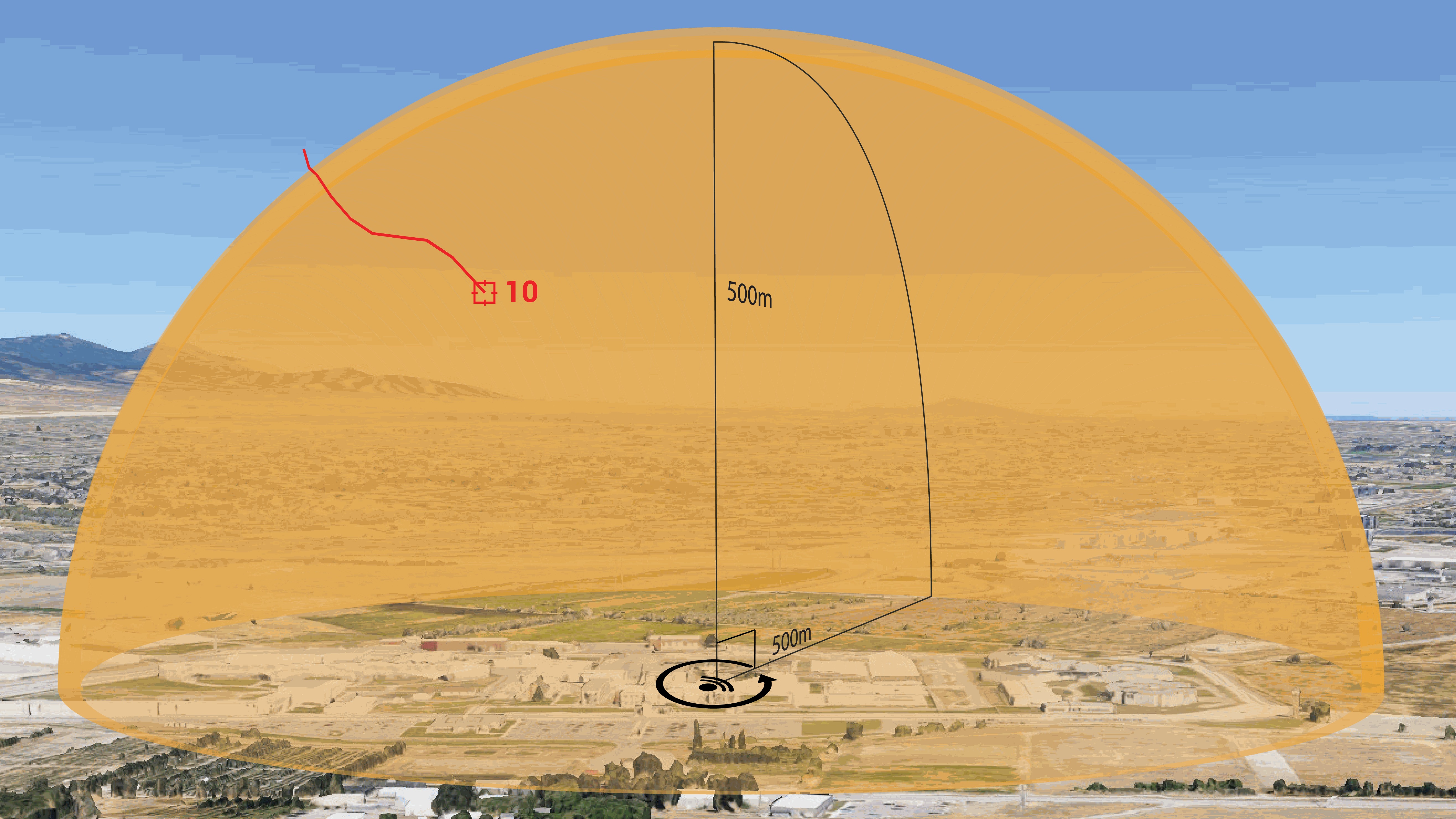 One Radar
Complete Coverage

Rapid threat assessment is simple with the automatic detection and 3D tracking of sUAS combined with fully automated camera cueing on the target. Manpower and cost are both reduced with this system while mitigating the threat of undesired aerial presence. Unaffected by lighting or noise pollution, the 3D-500 is the best drone detection sensor on the market.

Click here or on the image to see how it works
Secure Airspace
Day and Night
The radiofrequency technology, we provide, is passive, causing no interference to surround networks.
It works by detecting the communication between a drone and its remote control.