Get Protection Beyond Fences
Our solution at its core is wide-area detection and tracking – which provides advanced warning and response through automated alarms. Using cutting-edge radar technology, we present the GPS location of potential intruders around your property. We tell PTZ cameras where to look in real time so they're never looking in the wrong direction when you need them most. And we integrate the alarms into your system so that you get the alarms how you need them. This is Protection Beyond Fences™.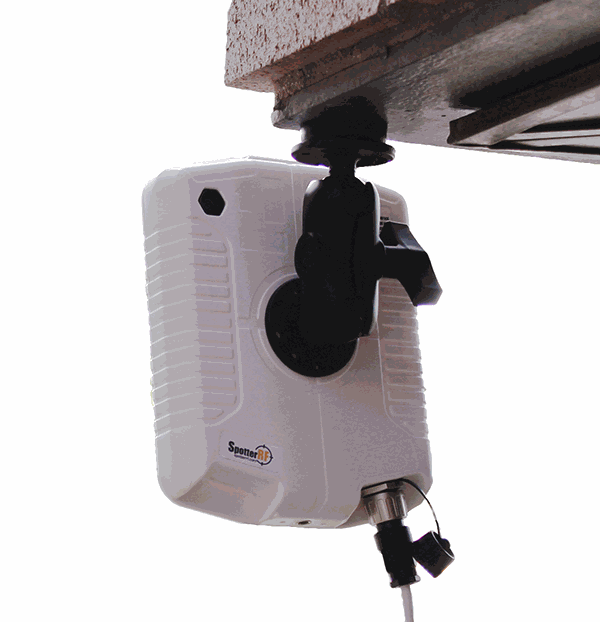 Plug & Play
Installation is as simple as connecting a single ethernet cable. We have developed tight integrations with the leading PTZ camera, VMS, and PSIM platforms. Implementation is seamless and easy.
Designed and Engineered For Existing Infrastructure

Implement a superior perimeter security system without installing anything at your perimeter.
Because our radars are so flexible in their ability to cover wide areas, our fixed solutions can utilize existing infrastructure (such as buildings and existing poles) to eliminate the need for trenching and new pole construction.
The radars ensure that security personnel has enhanced awareness in all weather conditions both day and night. As a security operator, you'll love it because it's easy to use. It's like having a dedicated PTZ camera operator for each camera, giving complete visibility of every site. As a security manager, you'll love it because it provides superior coverage at a lower cost, it's easy to install, and it's easy to integrate with your current system. With our radars, you're able to cover 20 times the area at the same cost as thermal cameras running video analytics with a fraction of the false alarms.
Airports
Bridges
Commercial Facilities
Construction Sites
Dams
Data Center
Fish Farms
Gas Compressor Stations
Government Facilities
Mines
Mobile/Temporary Protection
Ports
Nuclear Power Plants
Oil Wells
Residential Estates
Service Centers
Substations
UAV Protection